Three systems in one: that's ControlBase
A complete and state-of-the-art solution for your commend center. This application offers full integration of IP cameras, intercom and parking system. So that you can manage your entire facility with one user-friendly touchscreen, from handling intercom calls (with image and relevant parking data) to opening gates. Includes 2D maps for a direct reference for your employees. This system is not only fast, efficient and competent, but also less expensive than traditional control room systems. By combining it with our web-based management system ParkBase, you can also establish all sorts of connections, with all the associated advantages for your control room.
PROCESSING SPEED
Our web-based management system ParkBase allows you to establish connections in many ways. This has many benefits for your control room. For example, when a visitor presses the intercom, the system immediately displays the associated image.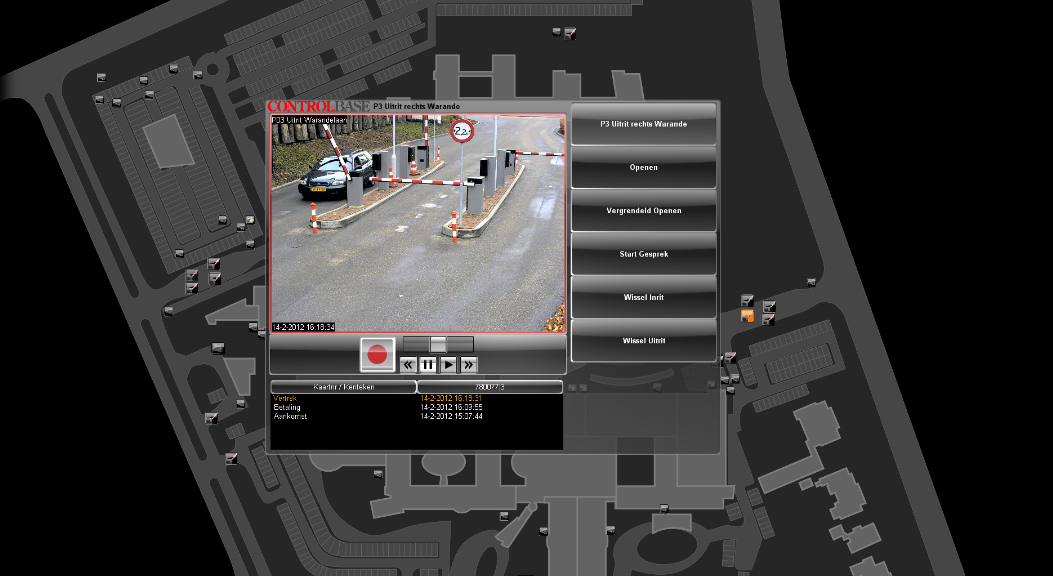 Anticipate and refine
When you receive an intercom call, the system immediately zooms in on the digital map of your parking facility. You can preform customized refinement of the system yourself by "educating" it. After a period of use, you can determine which operating elements should be displayed for which type of notifications in order to always guarantee the fastest possible processing. 
Operation
ControlBase is operated using a touchscreen that can also be operated using a mouse and keyboard, if desired. Optionally, a large monitor can be installed by the control panel for displaying the camera images in mosaic form.
The system can be very easily operated through its clear and self-explanatory design. Your administrator is sure to quickly adopt the system and appreciate it.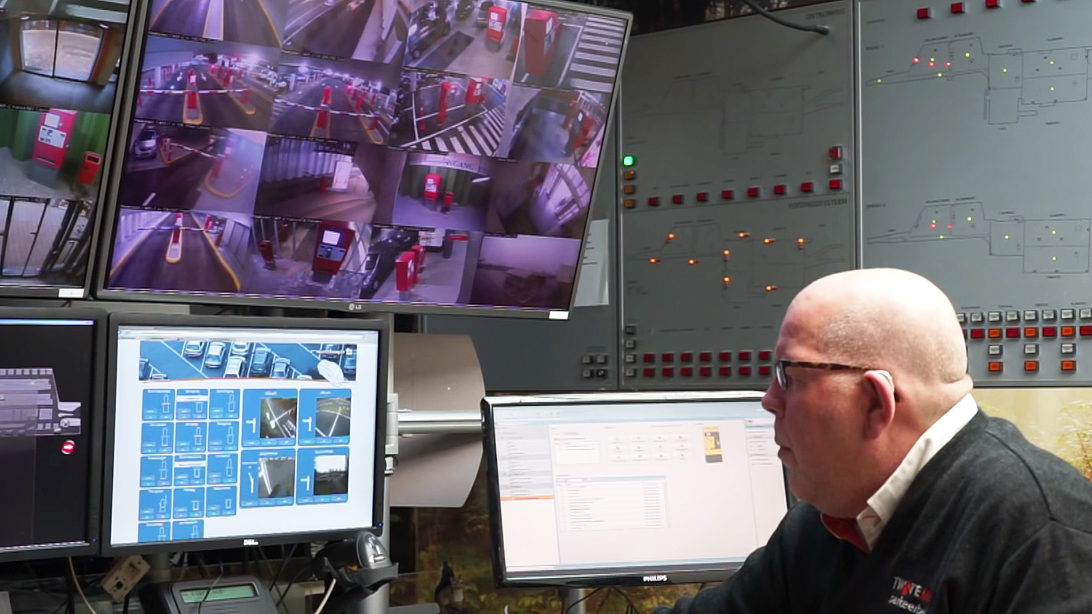 Active based on operations
In ControlBase you can switch a reversible lane from exit to entrance and vice versa with just one press of a button because ControlBase has the camera images of the situation.