The convenience of pre-booking reservation
Reserving a parking space online. How easy is that? Your customers will be thrilled with this option. This way they will always be assured of a parking space. By making optimal use of the Internet as a new sales channel, we improve service provision to your customers while increasing your sales. You can connect to a national reservation platform in order to make reserving a parking space more efficient, effective and more public-friendly. You offer parking spaces online so that you determine how many parking spaces you make available and at what rate. Or you can choose a personal parking webshop developed for you by IP Parking that seamless integrates with your corporate style. You can also easily connect to online systems of third parties.
OPEN UP YOUR FACILITY TO BROKERS
Parking garages and/or lots often have superfluous capacity or are only used during certain hours of the week and remain unoccupied the rest of the time. By offering your parking facility to brokers, you can easily generate additional income.
With ParkBase you are always in control of the quantity of parking spaces, the rate, the availability and which brokers you grant access to.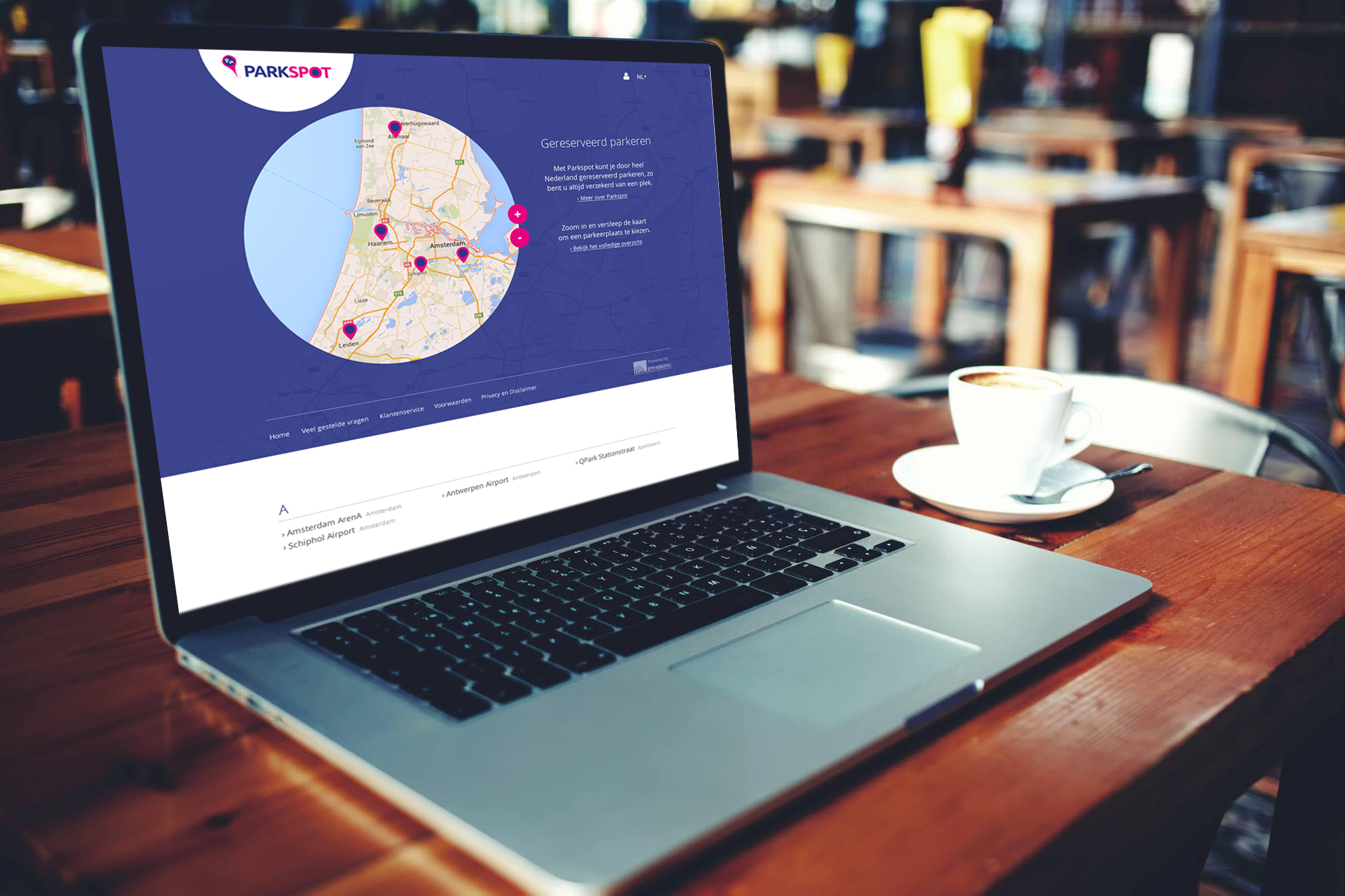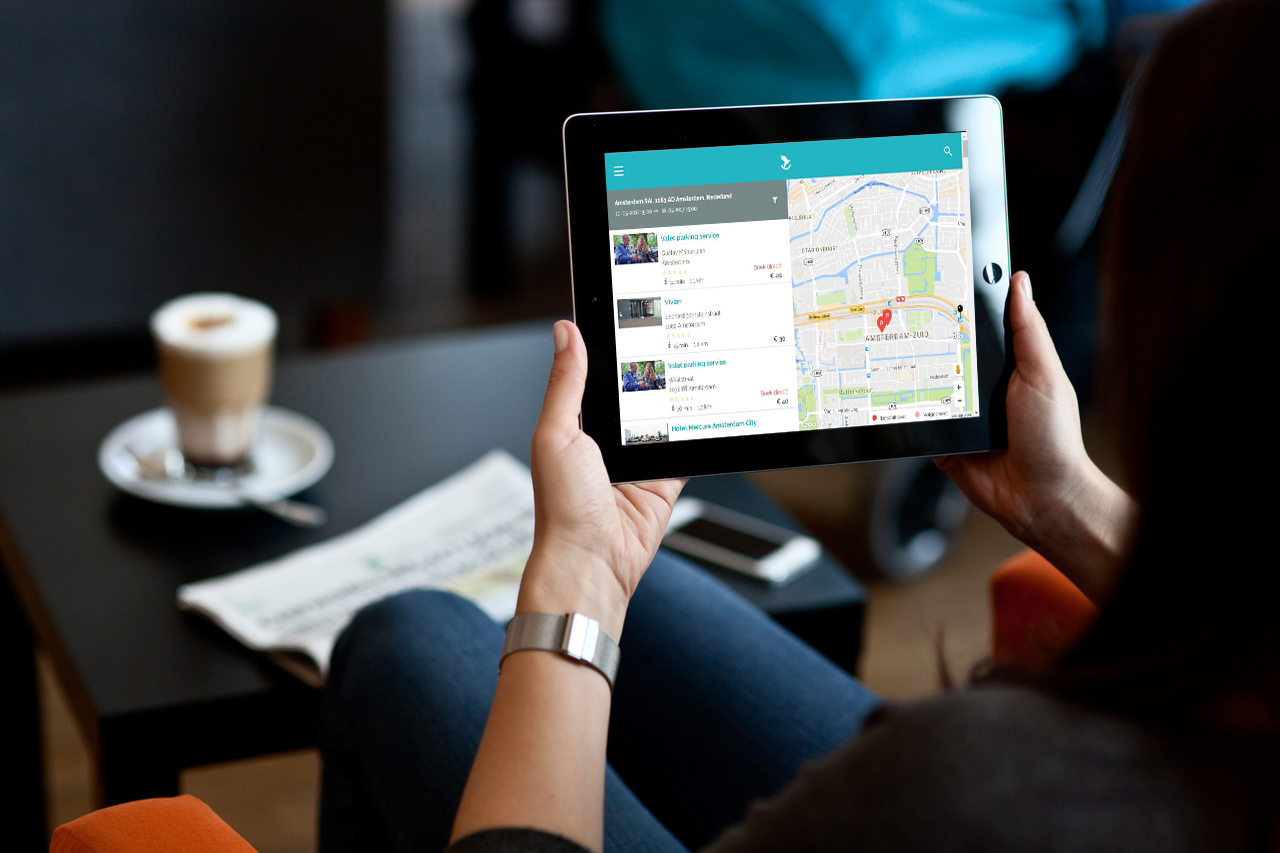 Booking Agent
The Booking Agent is an independent layer between ParkBase and external reservation shops. ParkBase offers these webshops the option of registering reservations for visitors. For online payments, the reservation is paid for in the webshop. The rate is calculated in the Booking Agent, however.
Booking Service
Reserve and pay for parking spots in advance. Use this service when you want to house a reservation system in your own website, for example.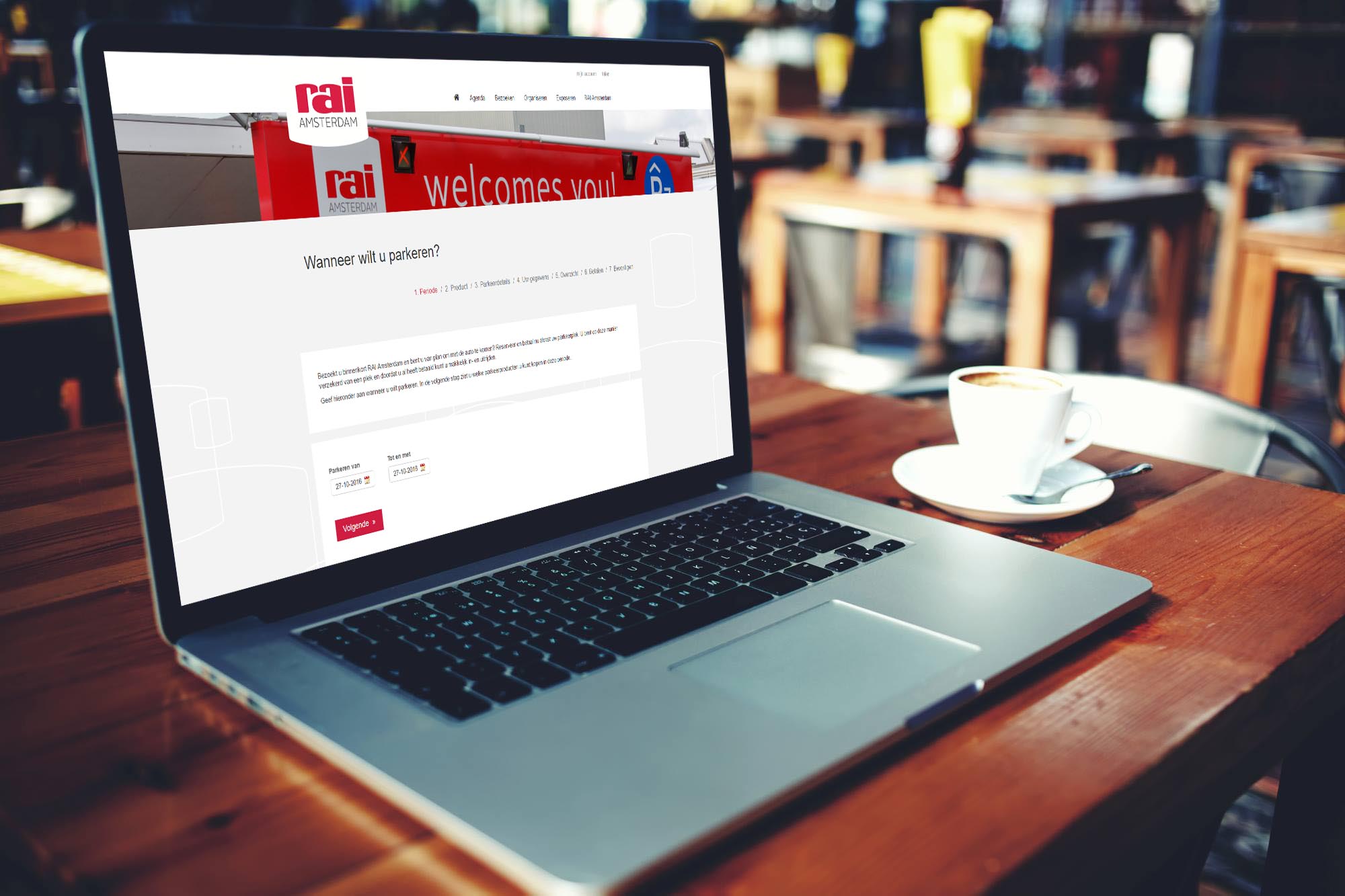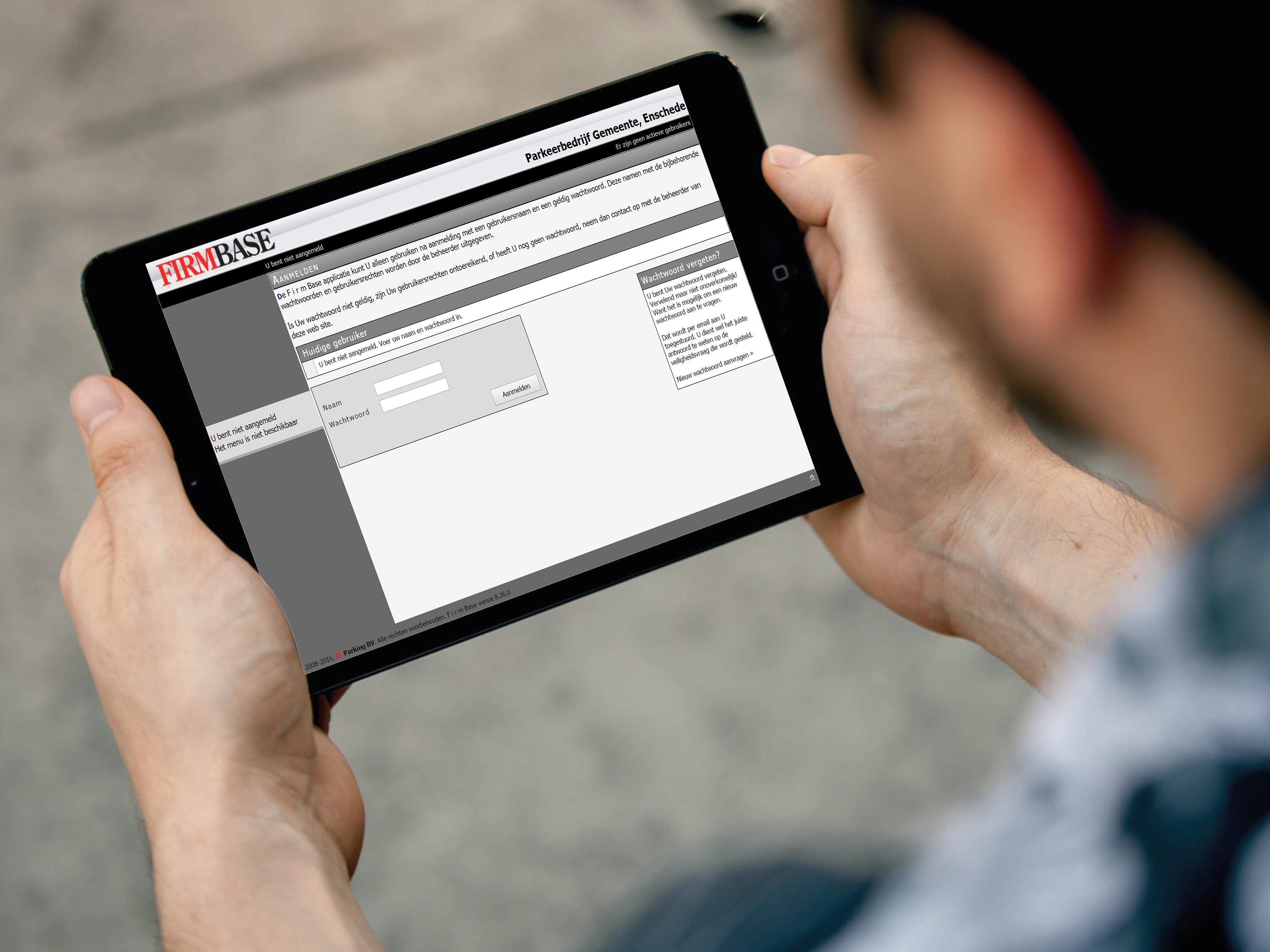 Step 3 – Identification
Email: The visitor must enter an email address for each parking space to which the tickets are sent.

License plate: The visitor can indicate for each booked parking space whether he/she will enter the facility based on license plate recognition.

Text message (SMS): Optionally, the visitor can enter a phone number (GSM) to which a text message containing an access code is sent.
A ParkWebshop in your corporate style
The ParkWebshop will be created in your layout so as to blend in seamlessly with your corporate style. The set structure of the ParkWebshop is configured in 7 steps.
The ParkWebshop is linked to ParkBaseso that yourself determine how many parking spaces you make available and at what rate.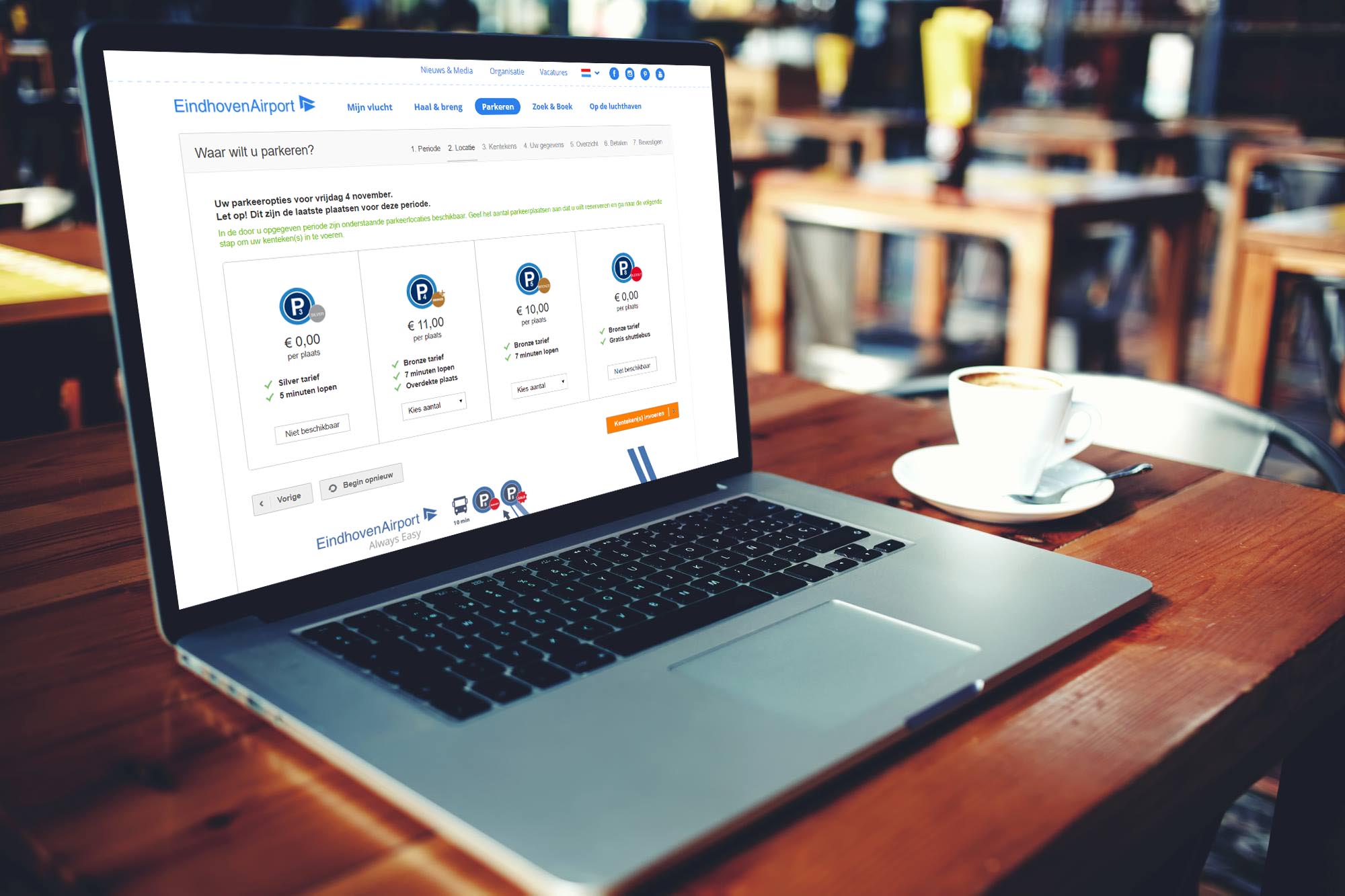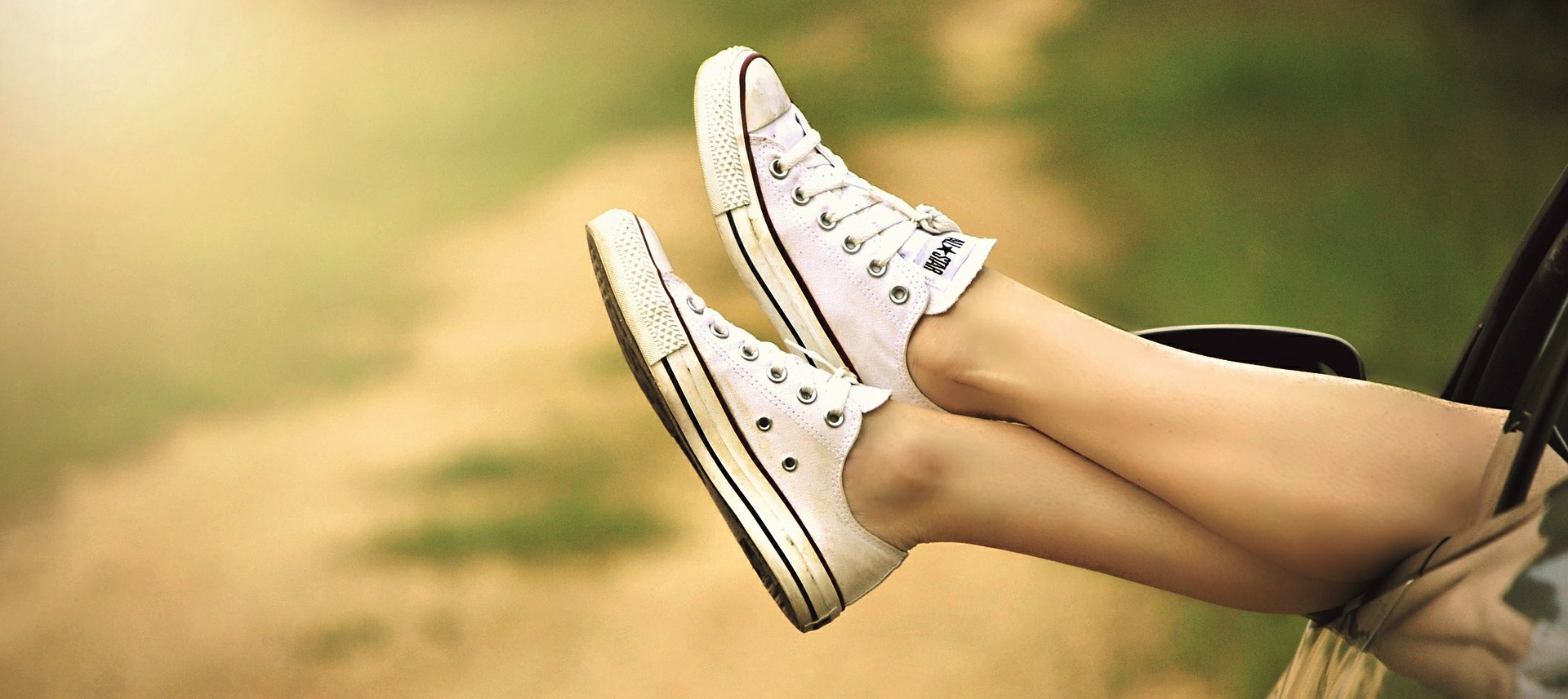 Reserve a parking space in 7 easy steps.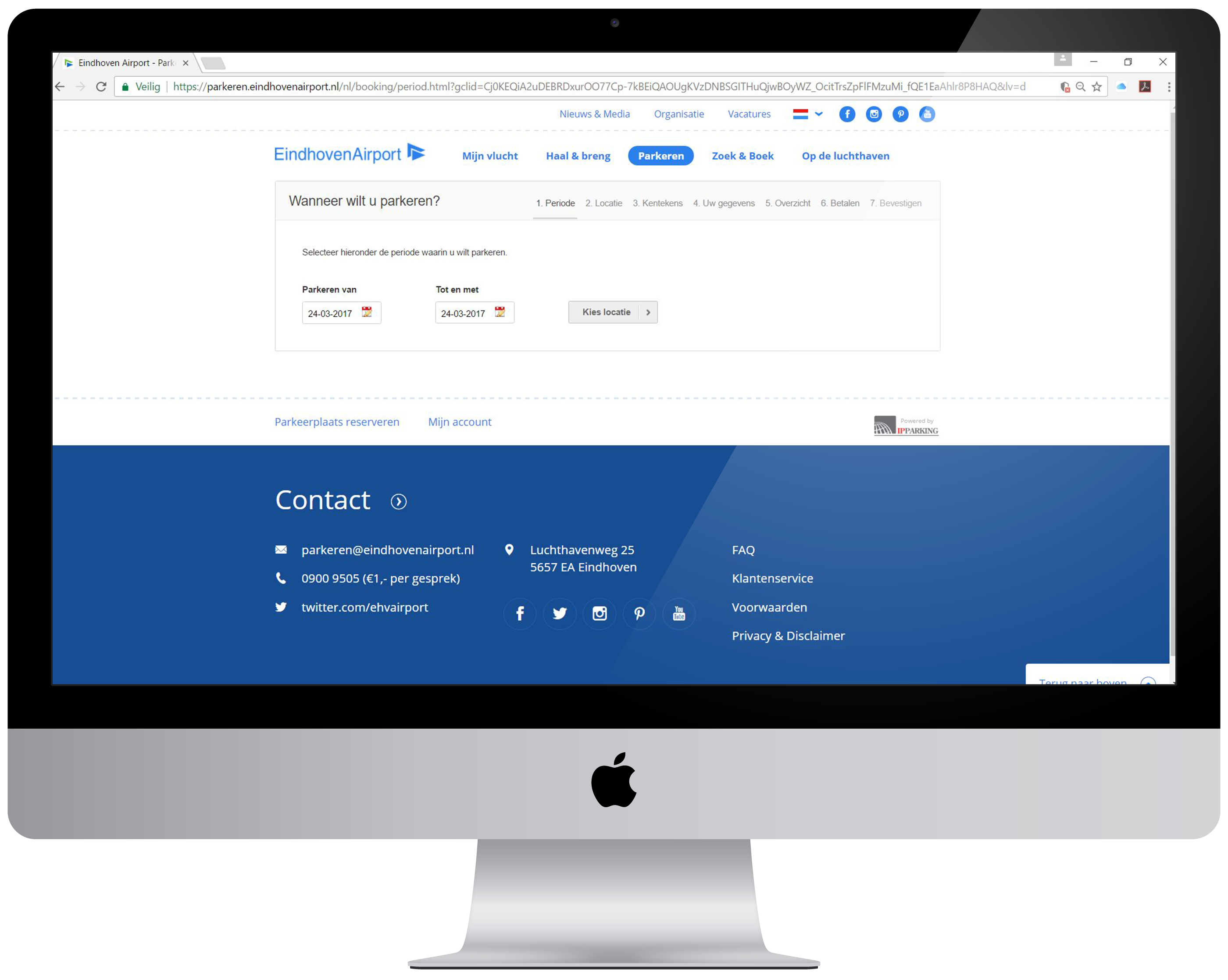 Step 1 – Choose date
The visitor goes to the ParkWebshop website and is asked to select the start date and end date for the parking space. A capacity request containing these dates is then sent to the Parkbase Booking Agent.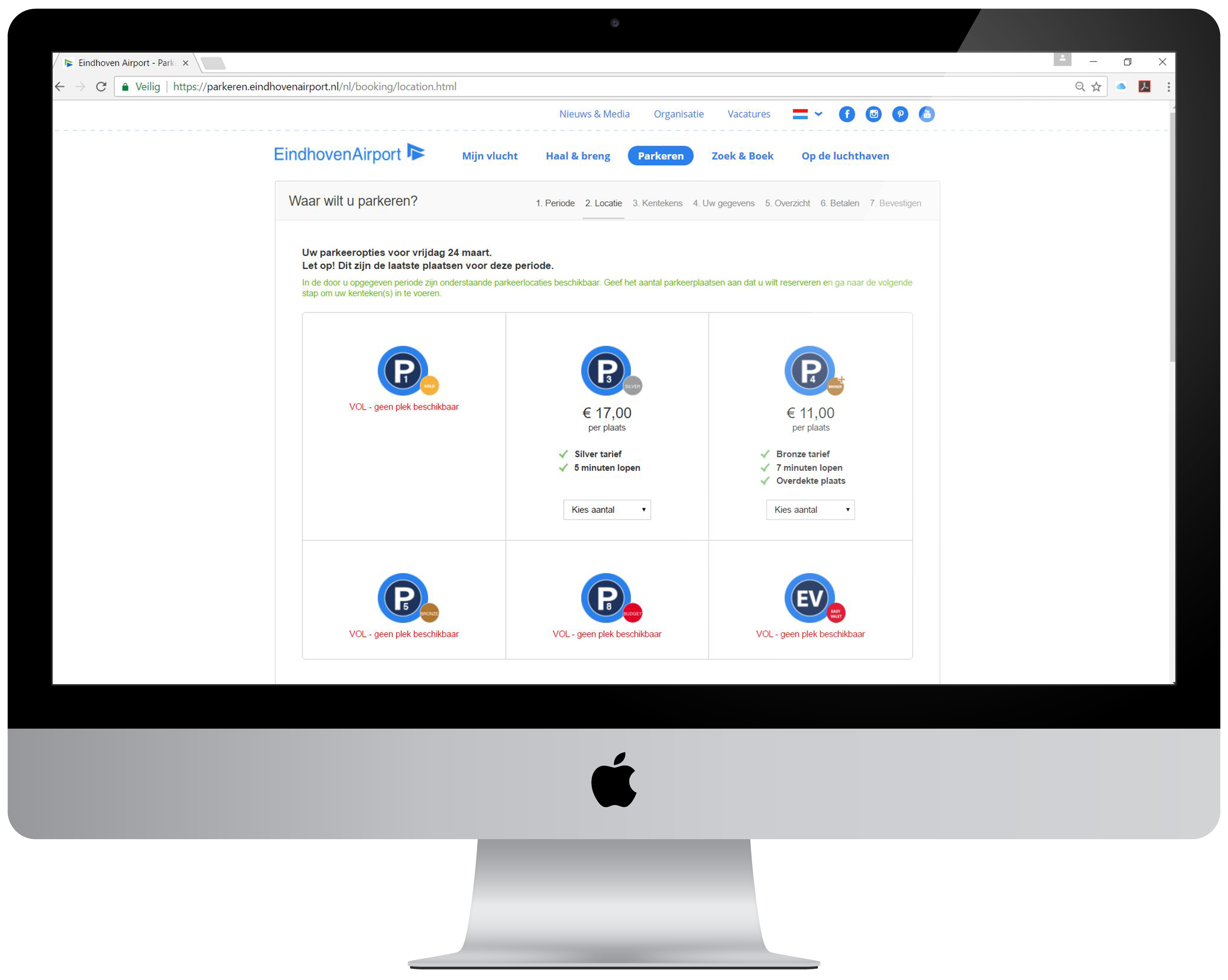 Step 2 – Choose facility
Based on the Booking Agent's response regarding the available capacity, an overview of the parking facilities, including prices, is displayed from which the motorist can make further choices.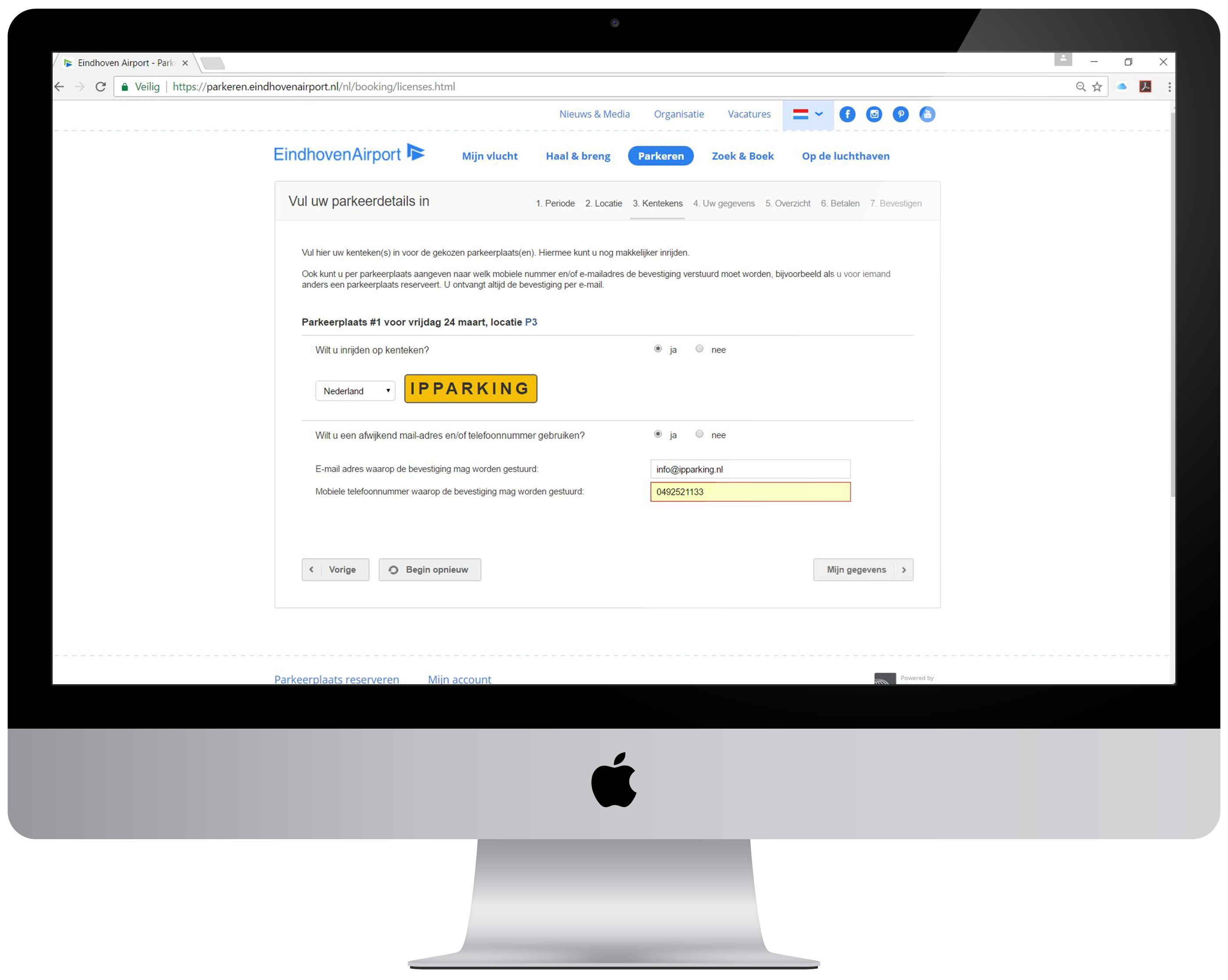 Step 3 – IDENTIFICATION
E-mail: the visitor needs to provide an email address for each reserved spot to which a confirmation will be sent 
License plate: the visitor can indicate for each reserved parking spot whether a license plate will be used as an ID to enter the facility. 
Text message: optionally, a mobile phone number can be provided to which an access code can be sent.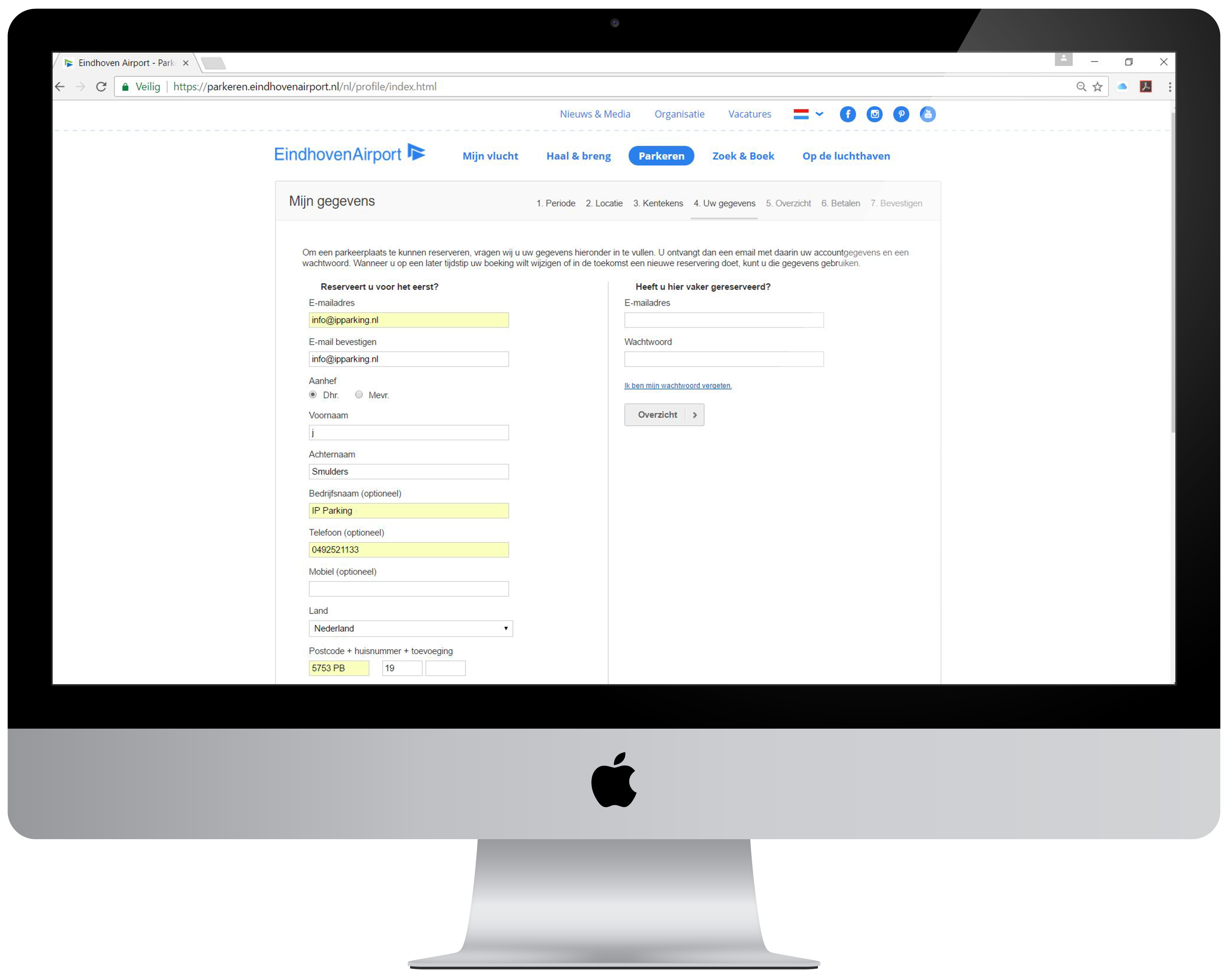 Step 4 – Logging in or registering
The visitor who has already reserved a space (made a booking) can log in here with an email address and password. This address and password are sent to the visitor after the first booking.

The visitor who is making his/her first booking has to enter his/her personal information before being able to complete the booking.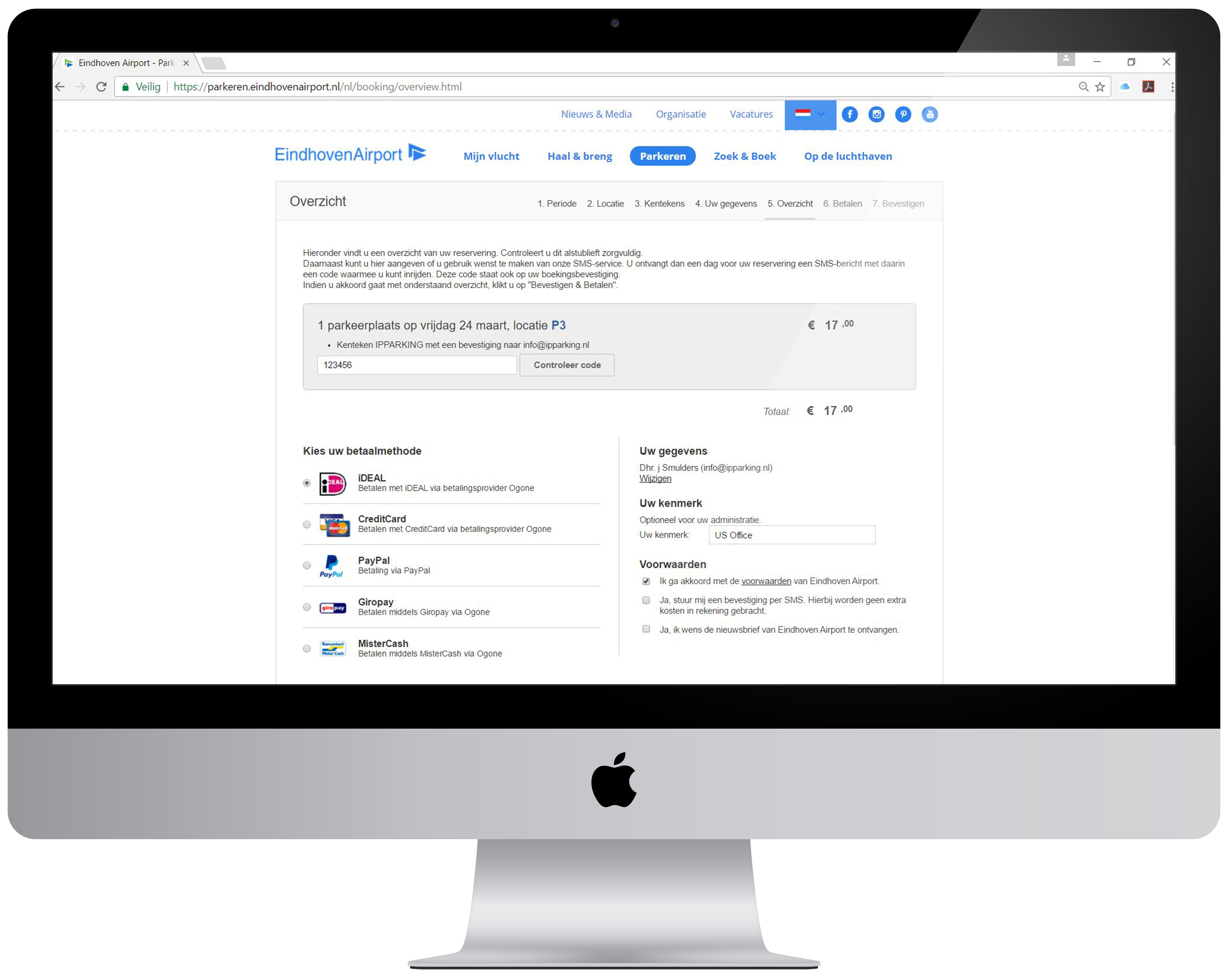 Step 5 – Confirmation an payment method
The visitor is now securely (https) saved in the system as a customer. The visitor confirms the booking and chooses a payment method.
The customer can also change his/her personal information here.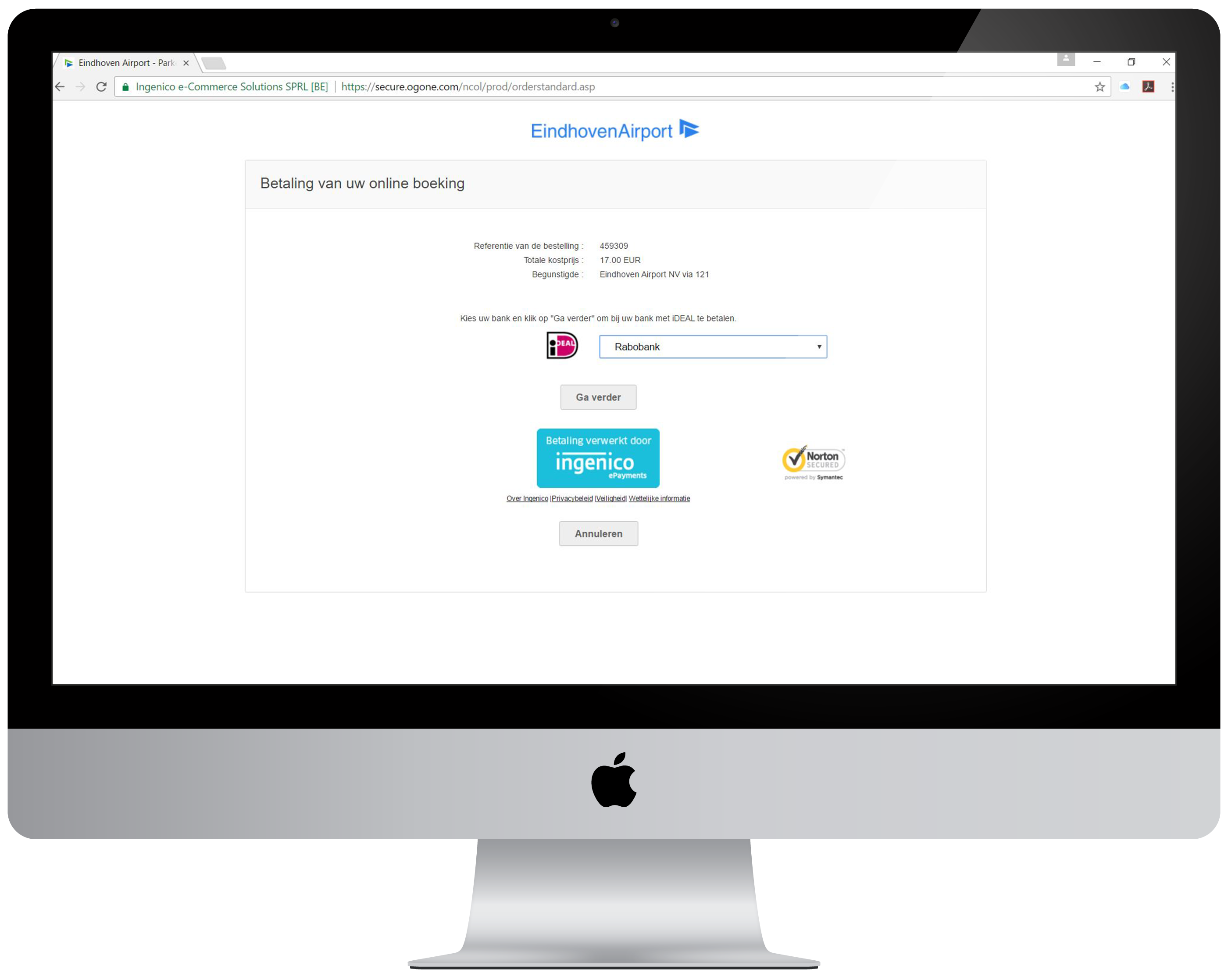 Step 6 – Bank choice
After confirming the booking and choice of payment method, the system will take the customer to his/her choice of payment method, where the customer can indicate through which bank the payment will be made.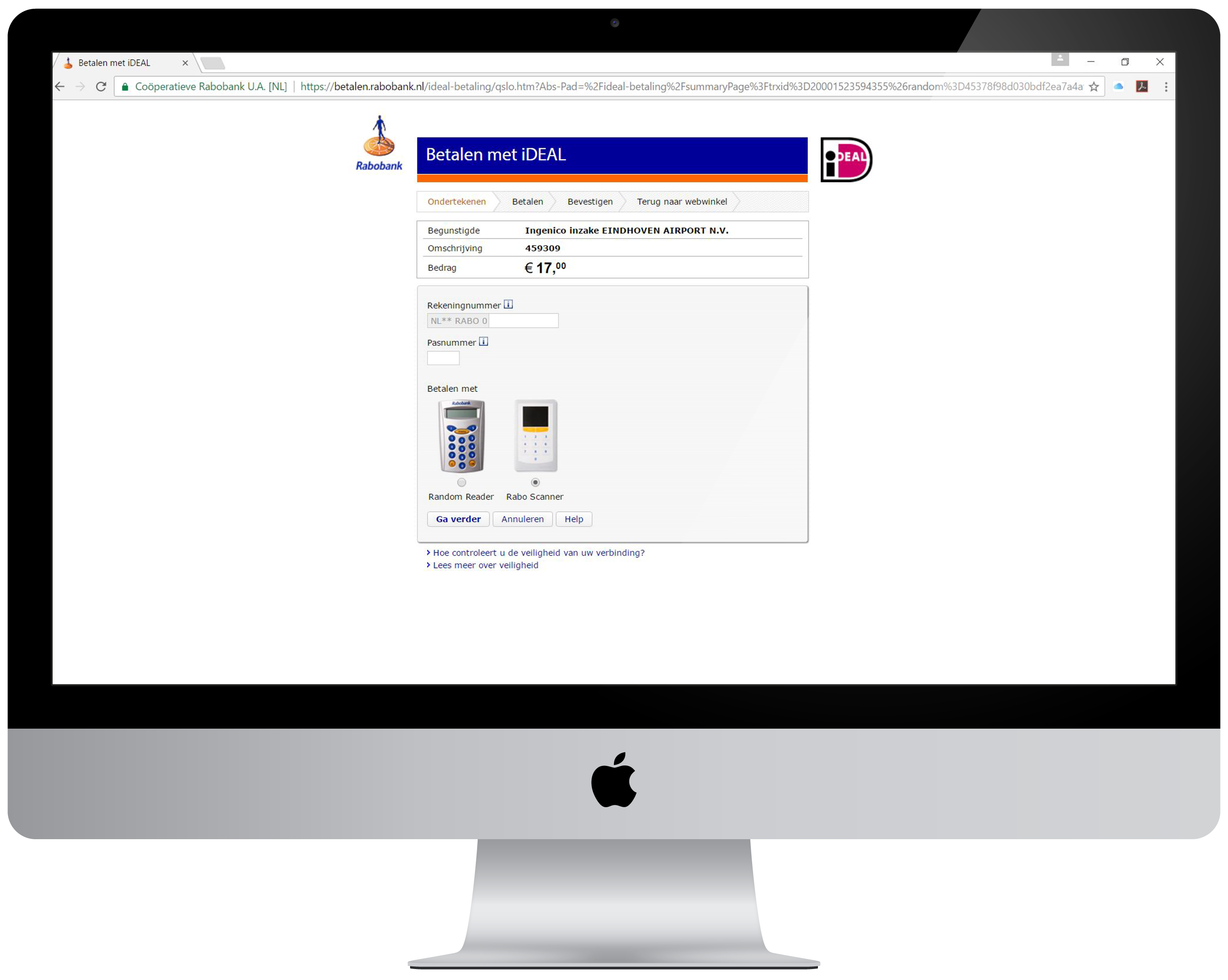 Step 7 – Paying for bookings
This step is executed in an external environment. The payment methods offered by MultiSafePay depend on the agreement and settings that you coordinate with MultiSafePay. The payment is made to a MultiSafePay third party's account.

After successful payment, an email is automatically sent to the customer containing the parking ticket as a PDF file.
The ParkWebshop is already being used at various parking locations. ParkWebshop customers include the following: