In addition to our advanced ParkBase parking management system, we present a validation app for Android and IOS called The ParkBase Validation App. The ParkBase Validation App allows you to directly grant discounts and convert visitors to a monthly subscription, all from your smartphone.
Previous solution
As the manager of a parking facility, you are probably familiar with the complex and labor-intensive processes surrounding the reimbursement of parking fees for visitors to departments or surrounding companies. This process includes the administration and distribution of free exit tickets or the placement of less flexible validation hardware at fixed locations.
The mobile solution
To solve these problems, IP Parking has created the Validation App for both Android and IOS. The validation options are recorded by the administrator in ParkBase for each affiliated company or department, after which the app can be linked via a QR code with username and password. The number of app users per affiliated company or department is unlimited.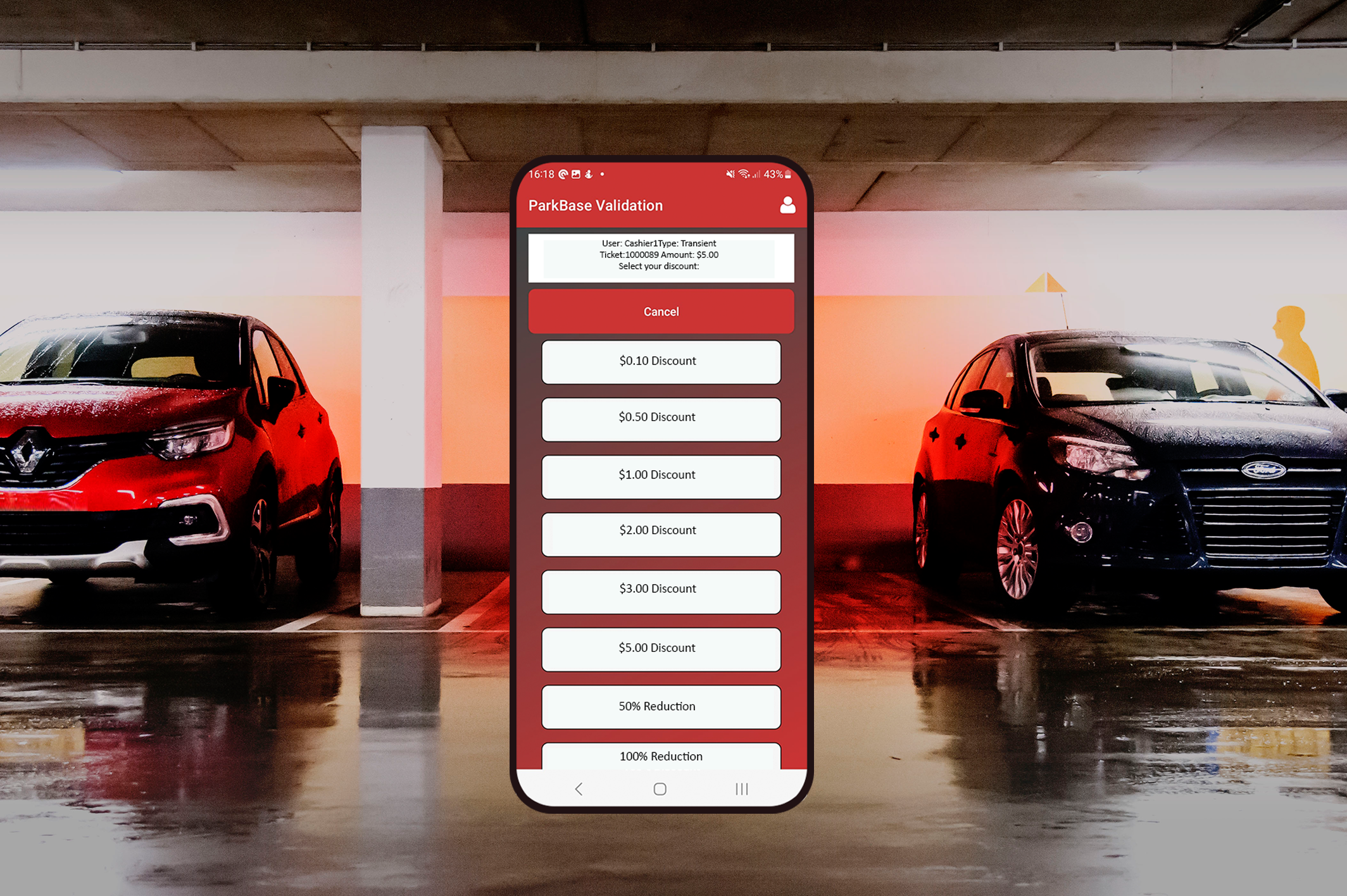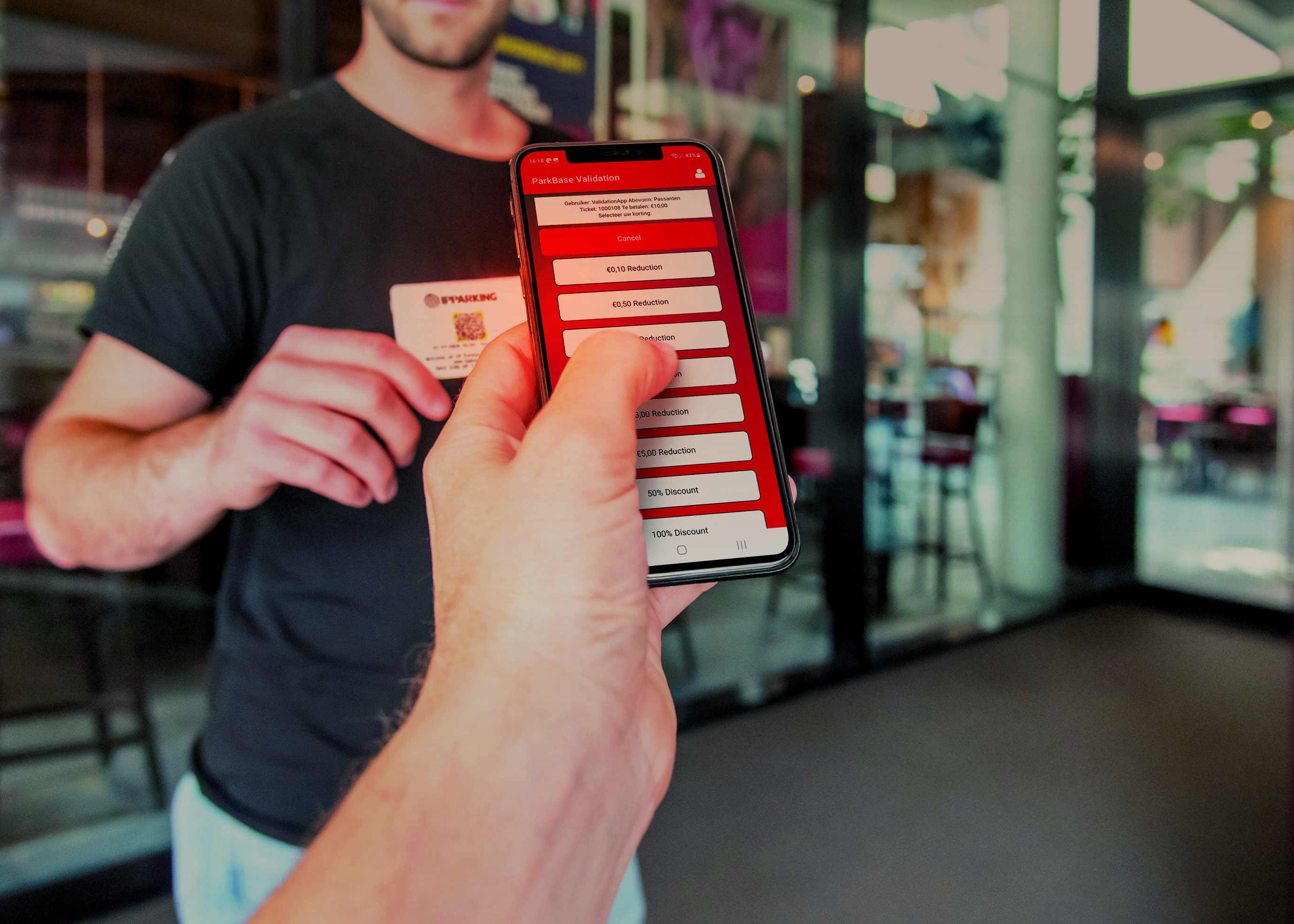 Ease of Use
There are several options for validating an open parking transaction. The quickest way to do this is by scanning the QR code on the parking ticket with your smart device or by entering the registration number. On the app, depending on the released options, a discount can be applied via the selection menu in amount, percentage, or duration. It is also possible to encode a parking ticket to a different rate or subscription form. After the selection is made, the validation is processed in the ParkBase management system. From here, it is easy to identify who has granted discounts, performed actions, and at what time.
Win Win Situation
The concept is ideal for use as a loyalty system to collaborate with local companies such as shopping centers, restaurants, and theaters. For example, if you manage a facility close to a shopping center, the retailers can offer their customers discounted parking at their expense.
IP Parking will prepare you for the future. Would you like to know more about our web-based parking management system? We will be glad to give you more information. Do you have other questions about parking solutions?